24 Commando Regiment Royal Engineers (24 CDO REGT RE)
Formed in 2008, the British Army's 24 Commando Regiment Royal Engineers form a key part of 3 Commando Brigade. Their main role is to provide combat engineering support to the brigade. This includes the construction or destruction of fortifications, bridges and roads, the laying and clearing of mines and neutralizing IEDs. The Sappers of 24 CDO REGT RE go through full commando training, including the All Arms Commando Course, and can be drawn on to perform the traditional infantry role.
24 Commando Regiment Organization
The Regiment, manned by around 543 Officers and Soldiers consists of 2 squadrons

54 Commando Headquarters and Support Squadron (54 HQ & Sp Sqn)

Recce Troop (may attach to Brigade Patrol Group)
Support Troop
Signal Troop
Resource Cell
Construction Supervision Cell
Training Team



59 Commando Field Squadron

Field Troop x 3
Support Troop
The newly-formed regiment takes over the roles previously fulfilled by 59 Independent Commando Squadron Royal Engineers, the ranks of which formed the core of 24 Commando.

Commando Squadron RE (V)
A territorial element and sister unit to 24 Commando Regiment, 131 Independent Commando Squadron Royal Engineers also operates in support of 3 Commando Berigade.
24 Commando Regiment Training
Following a preparation course, 24 CDO REGT personnel undergo the All Arms Commando Course, on successfully completion of which they are able to wear the coveted green beret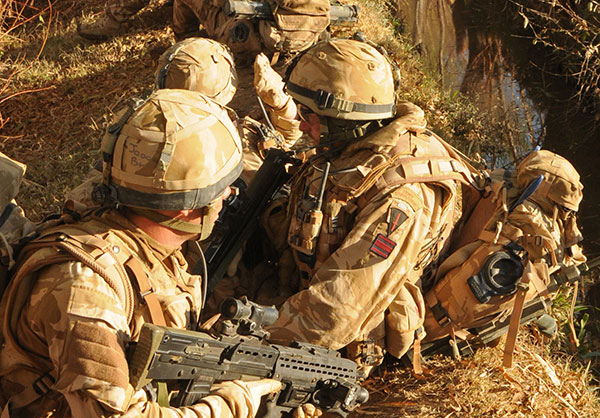 US DoD photo : Cpl. John Rafoss