3 Commando Brigade
3 Commando Brigade is the UK's commando force. It provides an amphibious contigency capability and can deploy over 5000 personnel. It is manned by men from the Royal Marines, Royal Navy and British Army. 3 Commando Brigade consists of the following elements:
Attached Army Units
3 Commando Brigade includes elements from the British Army. Most of these men go through extensive Commando training which enables them to operate alongside the Royal Marines.
With the addition of the attached Army units, 3 Commando Brigade can operate as a self-contained expeditionary force.
Command Helicopter Force
Merlin and Wildcat helicopter support is provided by the Commando Helicopter Force
Amphibious Task Group (ATG)
The Amphibious Task Group (ATG) is a scalable contingency force made up of various 3 Commando Brigade elements, Royal Fleet Auxillary vessels, Royal Navy warships, and associated helicopter assets.
The ATG is held at high readiness to respond to a crisis anywhere in the world. It frequently forward deploys to regions such as the Mediterannean or Persian Gulf for extended periods as a demonstration of capability and commitment.
The landing force (LF) element of the ATG is the Lead Commando Group (LCG) which is built around 40 or 45 Commando. The LCG is on 5-days notice to move with one company - designated the Lead Commando Company (LCC) - on 2 days notice.
40 and 45 Commando cycle through the Lead Commando Group and Force Generation (training) roles on a 6 monthly basis.
The LF is usually embarked on a Landing Platform Dock such as HMS Albion or HMS Bulwark. For cost saving reasons, either Albion or Bulwark is held in reserve, while the other is operational as the Fleet Amphibious Flagship.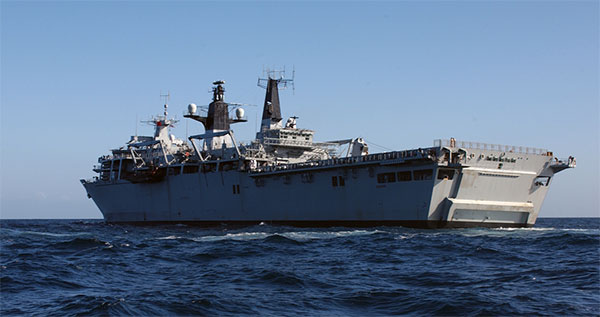 photo: US DoD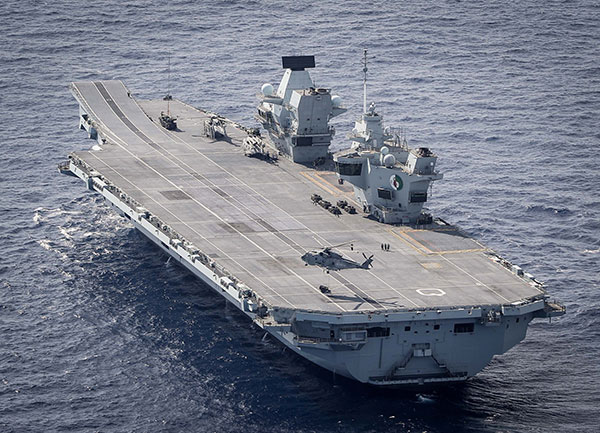 The Amphibious Task Group is the UK component of the UK-led Joint Expeditionary Force (Maritime) (JEF(M)), a multinational Naval formation.