1 Assault Group Royal Marines (1 AGRM)
1 AGRM is the parent unit for a number of Royal Marines squadrons which provide landing craft support for Britain's amphibious assault ships and landing dock platforms.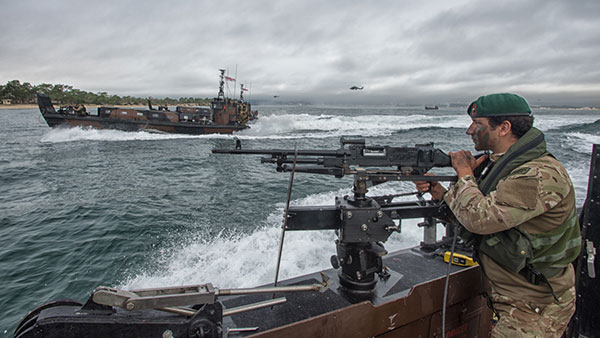 Other units under the 1 AGRM umbrella include:
539 Assault Squadron Royal Marines
539 Assault Squadron Royal Marines (539 ASRM) are 3 Commando Brigade's (3 CDO BDE) small boat specialists. While still having 1AGRM as its parent organisation, the unit is under operational control of 3 CDO BDE.

more info: 539 ASRM


10 (Landing Craft) Training Squadron


Specialist Landing Craft Career training (LC3, LC2 and LC1 and LCOQ Course)
Amphibious training for Royal Marines recruits, young Officers and men undergoing the All Arms Commando Courses
Training Royal Navy, Police and Customs in small boat operations
Engineering and navigation training for the Assault Squadrons (4, & 539 ASRM)
Specially tailored LC Specialist training for 2 Raiding Troop from the Royal Marines Reserve.
Surface Maneuver expertise to the wider amphibious community.



11 Amphibious Test and Trials Squadron (11 ATT)
Based at Royal Marines Instow, Devon.


The Royal Navy School of Board and Search
Trains Royal Marine Boarding Teams (RMBT).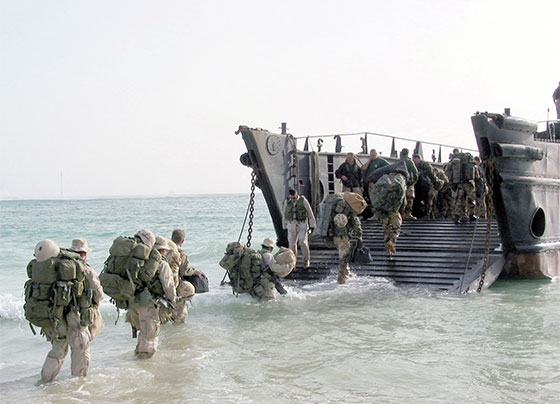 U.S. Navy photo by Journalist 1st Class Joseph Krypel.