Lynx AH.MK9A Helicopter
The Lynx AH.MK9A helicopter is operated by the 657 Squadron Army Air Corps (AAC), who fly it in support of United Kingdom Special Forces (UKSF).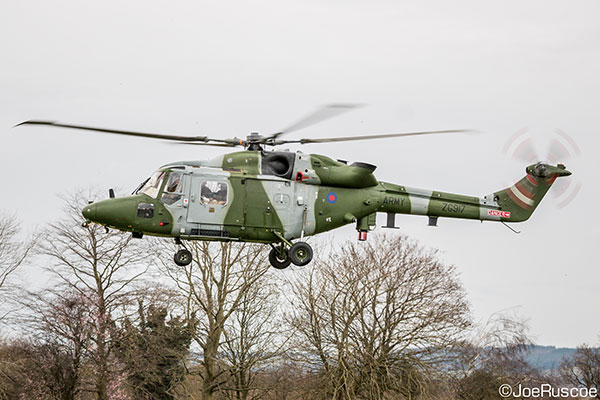 MK9A Upgrades
MK9a Lynx are conversions of existing MK9 airframes. The upgrades included more powerful engines (LHTEC CTS800-4N ), modified gearbox, modified top deck and bays to accomodate the new engines, a strengthened rear fuselage and new engine controls and digital displays. These upgrades were brought in to improve the helicopter's performance in the high and hot conditions of Afghanistan.
An upgrade program for the conversion of 12 AAC MK9s to MK9A standard was announced in December 2008. In 2010 a contract was signed to upgrade the remaining AAC MK9 fleet. The last of the 22 MK9A conversions were complete by December 2011.
The MK9 itself was a development of the MK7 design. Changes include a set of wheeled undercarriage instead of skids, new engines and tail rotor.
Lynx AH9A Systems
The helicopter features an extensive defensive aids suite (DAS), the precise fitment depends on theatre / threat level but, in general, it's components include:
AN/ALQ-144 Infrared Jammer - nicknamed the 'disco ball' located behind the cabin and just ahead of the tailboom.
engine exhaust diffusers to suppress the helicopter's heat signature
AN/AAR-57 common missile warning system (CMWS)
M130 chaff/flare dispenser.
Other avionics include :
Night vision-compatible cockpit
AN/ARN-118 Tactical Air Navigation system (TACAN)
AN/APN-198 radar altimeter
BAE Systems mk 34 automatic flight control system
BAE Systems automatic stabilizer
Racal Doppler 91
'Elmer' secure speech radio
Mode 'C' identification friend or foe system
Note: Given 657 Squadron's Special Forces support role, their MK9As likely feature some non-standard fitments, mostly probably in the secure communications arena - details of which remain classified at this time.
Lynx AH9A Armaments
General Purpose Machine Guns (GMPG), M3M Heavy Machine Guns and M134 Miniguns may be mounted in either/both the port and starboard cabin doors. Unlike the AH.7, the Lynx AH9A does not have the ability to be armed with TOW missiles.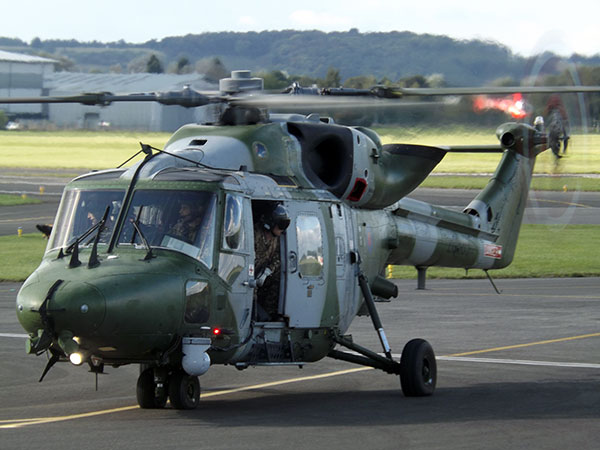 MK9A Lynx - The Future
657 Squadron is the last front line helicopter squadron to still use a variant of the Lynx. The AAC and Fleet Air Arm have converted or are converting to the Wildcat AH1 (land variant) or Wildcat HMA (naval variant). It is believed that 657 Sqn will eventually also convert to the Wildcat - either the AH1 or a special operations variant.
Lynx AH.9A Specifications
| | |
| --- | --- |
| Crew | 3 (pilot, co-pilot & door gunner) |
| Cargo capacity | 3 crew + 6 troops |
| Maximum speed | 160 knots |
| Range | 280 nm |
| Max takeoff weight | 5330kg |
| Armament | |